Hypercom P8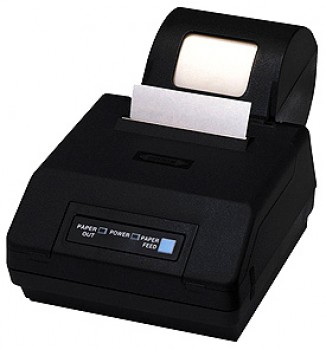 The P8 printer from Hypercom offers superior printing performance with low operating cost.
---
The P8 printer is compatible to all Hypercom T7 terminals. It is a quality printer with improved printing speed yet with minimal sound. It offers a wider paper roll for clear prints. Indicator lights and the fuss-free paper replacement method of the P8 are just among the many features it holds.
There are two other P8 printers: P8F, which is a 40 column friction feed and the P8S, with a 23-column sprocket feed.
---
Specifications:
Printer Type
P8F: Friction feed with 40 columns
P8S: Sprocket feed with 23 columns
Paper
P8F: 3.0 in – 3.35 in/76 mm – 85 mm 1, 2 or 3- ply carbonless
P8S: 3.0 in/76 mm 1, 2 or 3-ply carbonless
Font
P8F: 7×7 impact dot matrix
P8S: 5×7 impact dot matrix
Print direction
P8F: Bi-directional
P8S: Bi-directional
Print speed
P8F: 4 lines per second
P8S: 4 lines per second
Feed speed
P8F: 13 lines per second
P8S: 16 lines per second
Character size(w/h)
P8F: 1.59 x 2.87 mm
P8S: 1.97 x 2.87 mm
Line spacing
P8F: 1/6 in
P8S: 1/6 in
Ribbon life (black)
P8F: 1,200,000 characters
P8S: 1,200,000 characters
Ribbon size
P8F: 13 mm
P8S: 13 mm
Operating temperature
P8F: 0-45 C/32-113 F
P8S: 0-45 C/32-113 F
Printer reliability
P8F: 2,000,000 lines MTBF
P8S: 2,000,000 MTBF
Head life
P8F: 50,000,000 characters
P8S: 50,000,000 characters
ESD resistance
P8F: 12,000 volts
P8S: 12,000 volts
Ribbon
P8F: RC2001B
P8S: RC2001B
Star number
P8F: 30980120
P8S: 30980120
Dimensions
P8F: 5.5 in x 9.0 in x 4.25 in/13.97 cm x 22.86 cm x 10.79 cm
P8S: 5.5 in x 8.0 in x 5.0 in/13.97 cm x 20.32 cm x 12.7 cm
Weight
P8F: 2.25 lbs/0.84 kg
P8S: 2.25 lbs/0.84 kg
Power
P8F: 24 Vdc, 1A supplied by terminal
P8S: 24 Vdc, 1A supplied by terminal
---
Contact Us For Details: