Nurit 8320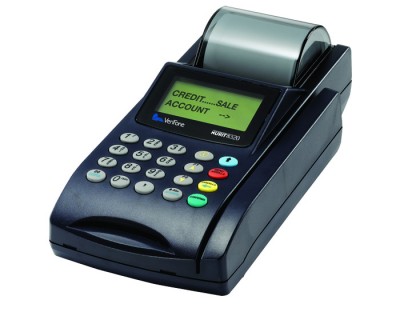 This all-in-one payment terminal is a perfect solution for processes that ensures security, reliability and space organization. As clients move with their own businesses, satisfy them with fast processing which the Nurit 8320.
---
The Nurit 8320 a dependable countertop POS device that is appropriate for the changing needs of small to medium scale businesses. It is guaranteed to result in enhanced revenue as it offers excellent performance functionality with easy management features.
Nurit 8320 provides low cost operation as more value added applications are processed due to the fast and powerful performance. Being a multi-platform with the Nurit Operating System (NOS), this device can handle broad payment methods.
Furthermore, merchants experience more flexibility by the easy customizing operation. Display, logo, fonts and other keypad functionality can be manipulated and initially programmed to respond to varying business-specific needs. The Nurit 8320 communicates in many ways. It can use Ethernet or RS-485 LAN connectivity, a GSM/GPRS cellular modem, and also a standard land line dial-up via an internal high-speed modem. A wide array of peripherals is available to enhance performance.
---
Specifications:
Microprocessor
Powerful 32-bit Motorola, type EC68000 microprocessor
Memory
1MB Flash memory for application programs; 256KB RAM for transaction storage with battery back-up
Display
High visibility, 2-Line by 16 character backlit display
Card Reader
Dual-track, bi-directional card reader
Keypad
Programmable quick access function keys; 8 total programmable function and soft keys
Peripheral Ports
2 RJ-11 ports; 2 RS-232 ports; 1 ext. PINpad port
Printer
High-speed, 12.5 lines per second fully integrated internal thermal printer
Modem
2400 bps adjustable modem
Physical
H: 3 in.; W: 5.75 in.; D: 10 in.
---
Contact Us For Details: