Ingenico i3050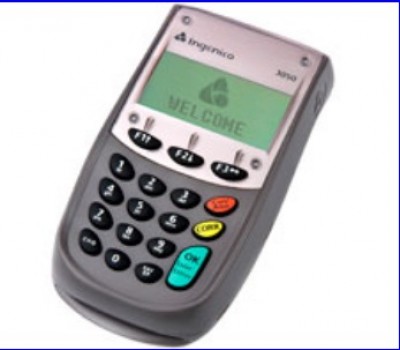 A secure PIN pad that comes in an economical price. The i3050 is the perfect PIN pad to change with EMV 4 standard.
---
The i3050, a hand held PIN pad from Ingenico is suited for single POS system. Running with Ingenico's UNICAPT 32-bit processing architecture, secure and speedy transaction is possible. Security is truly safeguarded as the i3050 complies with latest and proven security standards and applications. The i3050 PIN pad has three programmable function keys that will give operators access to common applications, which in return speed payment transactions.
It can be connected to any terminal with no complications. The i3050 is suitable for online and offline PIN transactions as it is Visa International PED certified. With secure downloads from local or remote sources, the i3050 is assured to be running in updated applications.
---
Specifications:
Memory
512 KB SRAM
1 MB Flash
Processor
ARM 32 bits
Architecture
UNICAPT 32 EMV level 2 approved
Security
VISA PED on-line/off-line certified
Optional privacy shroud
Display
Graphic, 128 x 64 pixels, backlit
Keypad
18 keys (including navigation keys)
Smart card reader
EMV level 1 approved
ISO 7816 1-2-3-4
Async/Sync. T=0 & T=1
Connectivity
RS 232, I2C, TTL
Cable: Detachable cable
Environmental
Operating temperature: 5C to 50C
Dimensions H: 36 mm x W: 80 mm x D: 138.5 mm
Weight: 200 g (without cable)
---
Contact Us For Details: