Ingenico eN-Crypt 2100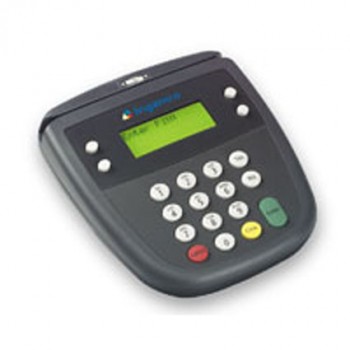 The en-Crypt 2100 is a feature-rich customer-activated POS solution for a multi-lane environment. This terminal allows customers to view and select their appropriate payment type.
---
The en-Crypt 2100 is a POS solution developed by Ingenico to serve specifically the multi-lane environment. Consumers can easily operate the machine with its ergonomic design to select their payment method.
The en-Crypt 2100 supports debit, credit, EBT, stored value programs, loyalty programs and customer surveys. The en-Crypt 2100 is designed to accommodate multiple ports with one power source.
---
Specifications:
Display
4 line by 16 character backlit LCD
Memory
512 Kb flash memory, optional upgrade to 1.5 Mb
32 Kb volatile RAM
Keypad
19 key keypad includes 4 function keys with the
4 line display
Card Reader Options
Bi-directional MSR
Dual track (1&2)
Triple track option
Available Ports
Dynamically configurable host port; RS232 and RS485
Auxiliary RS232 port
Additional RS232 port available via remote connector block
No power supply required if host power is available
Connectivity
IBM 46XX (RS485)
PC (RS232)
Application Programming
ANSI "C" with industry standard development tools
Available Applications eN-Concert Store, OPOS, JPOS, IBM EFT,
Application Support
Base Application available that supports credit,
debit, electronic benefits transfer, signature
capture, customer graphics display
OPOS, OLE for Point of Sale, is an object-oriented
programming environment used to develop POS terminal applications based on the popular Microsoft API's
JPOS, Java Point of Sale, is an object-oriented
programming environment used to develop POS terminal applications based on the popular Java language
Application Libraries
A Library of API's are available for applications written
Power
Voltage 11-14VDC 1.2 A power supply 60 Hz, 24W
Dimensions & Weight 1.5" (38 mm) x 6.5" (165 mm) x 6.0" (152 mm)
14.5 oz (0.5 g)
---
Contact Us For Details: