VeriFone CR 1000i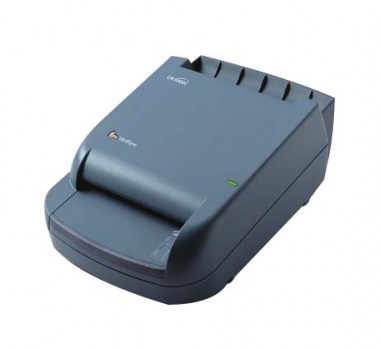 VeriFone has yet again offers a new efficient way in handling paper documents in the POS. The CR1000i check and document reader process files and digitalized it.
---
The VeriFone CR1000i handles the tiring process of manual check verification. The CR1000i creates a digital copy of the document thus reducing risks and costs. This device is compatible to VeriFone 32XX and 37XX terminals. They are able to communicate using the internal 56 Kbps modem. It is a plug and play terminal and operation is quite manageable. The VeriFone CR1000i reader/imager comes with an optional mounting stand that creates an organized operation from the terminal.
The VeriFone CR1000i uses an advance 300-dpi black-and-white copy of checks via an image sensor. It can then be reduced to maximized storage space for other transactions. As images are being minimized in file size it still possesses high comprehensible images.
---
Specifications:
Microprocessor:
Motorola 68302, 16-bit CPU
Memory:
2MB of Flash RAM; 1MB SRAM
Image Sensor:
300dpi, black and white
Ports:
RJ-45 (2 ea)
RS232
USB
10Base-T Ethernet (optional)
MICR Reader:
E13B, 1 and 2-pass reads
2-color status LED
Physical:
7.5″L x 5.25″W x 7.5″H
Weight 3.5 lbs.
---
Contact Us For Details: