Ingenico Aqua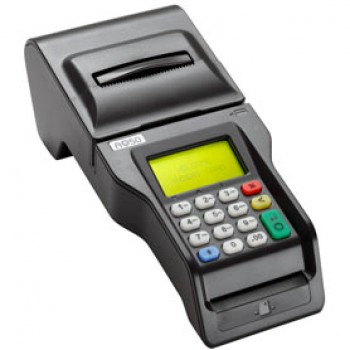 A practical terminal with high performance. Ingenico Aqua provides solution to even the smallest business type.
---
The Aqua is an economical terminal with magnetic stripe reader, EMV and smart card reading capabilities. This transaction terminal is the design best suited for business with low card transaction volumes but still requires management and security.
The Ingenico Aqua comes with an intuitive interface. From the bright backlit display to its large keypad, it is a design made to be simple but delivers. An integrated thermal printer is also available to make it a workhorse for small-scale businesses.
---
Specifications:
Processor
Type: ARM 7
Speed: 60 MHz
Memory
RAM/Flash 2MB / 4 or 8MB
Communication Mode
SAM: 1
Card readers
Smart card: 1
Magstripe Track: 1/2/3
Display
Graphic: 128 x 64
Backlit
Yellow/Green
Keyboard
Number of keys: 14
Function/Navigation keys: 1
Thermal Printer
Lines/second 7 lps
Connections on terminal
RS232:1
Power supply connector: 1
Power Supply
External Power supply: 100-230V 50-60 Hz
Size (in mm)
Terminal: 227 x 97 x 80
Paper Roll (width/o) 58/040 or 50
Weight (in gr)
Terminal (w/o paper roll nor cable) 465
Environment
Operating temperature +5C to +40C
Storage temperature -20C to +70C
Relative humidity 90% HR at +40C
PCI PED Online & offline
---
Contact Us For Details: