VeriFone Omni Pak II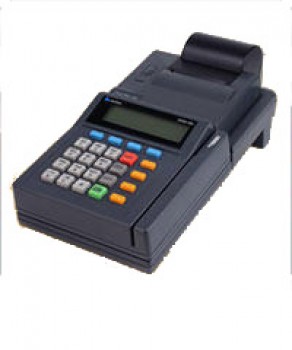 The OMNIPak II is powerful integration of the Omni 396 and the durable PrintPak 300 printer.
---
The VeriFone OMNIPak II is a bundled solution for merchants' that needs a complete package that comes in an inexpensive cost. It combines a VeriFone terminal and a thermal printer offering a complete payment solution. The OMNIPak II is operating using VeriFone's advance OMNI software application, the SoftPay. In addition, this bundle terminal serves users complete flexibility. As modern technology develops so does the OMNIPak II with optional enhancements.
The OMNIPak II features VeriFone's ATM-style functionality. Users can learn in just a few minutes with the help of a clear display and addressable keys.
---
Specifications:
Memory: RAM: 512K; ROM: 128 flash memory. Upgrades rapidly through flash EPROM technology.
Display: 4 x 25 enhanced LCD
Card Reader: Bi-directional Dual Track-Track 1 and Track
Keypad:Alphanumeric: 16; Screen Addressable: 4;
Soft Keys: 4 function keys
Peripheral Equipment and Ports
1 RS-232 Printer Port; Peripherals: 1 PIN pad, 1 Check Reader, and 1 Telco
Printer:
PrintPak 300 Thermal 32 Column
Modem:
Asynchronous modem 2400 baud
Protocols:
SDLC Synchronous, Asynchronous modem 2400 BAUD
Environmental Operating Temperature:
Operating Temperature: 0 to 40 C (32 to 104 F)
Operating Humidity: RH 90% maximum
---
Contact Us For Details: