Nurit 202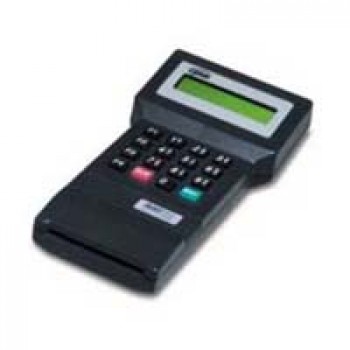 The Nurit 202 and Nurit 252 are improved Pin pad designs from Lipman which provides secure credit/debit and smart card transactions.
---
The Nurit 202 is a user-friendly PIN pad for a wide variety of businesses. It can comfortably be used while hand-held due to its compact design. Faster transactions are expected as this device can be used even in the most difficult places, where it can still provide continuous service. The Nurit 202 can be securely used and is compatible with all the Nurit terminals, ECRs and third party point of sale systems.
The Nurit 202 meets standards set for data security. It offers high degree of security that conforms to the ISO standards. It uses the ANSI encryption for PIN block and key supervision. Included standards are DES (Data Encryption Standard), Triple DES, DUKPT (Derived Unique Key Per Transaction).There are other optional security standards that merchants can decide to be added on the PIN pad.
---
Specifications:
Hardware
Display: 2-line/16 characters per line alphanumeric LCD
Keypad: 16 keys; reliable, ergonomically designed
Memory: 8 Kbytes RAM; 64 Kbytes ROM
and EEPROM for multiple key storage
Security
Software controlled DES and Triple
DES encryption
DUKPT key management
Secure EEPROM key storage
Optional FIPS 140-1 Level 2
Host Interface
Connector: 4-pin RJ-11C for power and data communication
Power: 6 to 14 volts DC at less than 30 mA
Data interface: Compatible with V.24/RS-232 signal levels; Asynchronous serial (7/8data bits, even/no parity), 1200 bps default,
300 to 19,200 bps selectable.
Physical
Size: H-2.4 cm (0.94 in) x W-7.15 cm
(2.81 in) x D-17.38 cm (6.84 in)
Weight:190 g (0.42 lb)
---
Contact Us For Details: