Nurit 292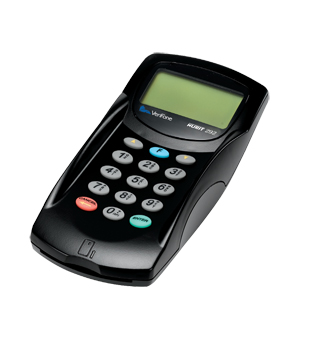 The Nurit 292 Pin Pad is intended to respond from the high level of security needed for Smart card applications and other EMV transactions. It supports wide range of payment methods and vertical applications. Due to ergonomic design and manageable keypad, the Nurit 292 is a suitable Pin Pad.
---
The Nurit 292 Pin Pad features high degree of security. Being a Tamper-Resistant, Tamper-Evident, and Tamper-Responsive device, this item holds different safety management to secure from fraud and other malicious intrusion. Acquiring Visa & MasterCard and ISO 9564 security requirement, this unit protect transactions including key downloads. The Nurit 292 Pin Pad easily communicates with other Lipman products as well as other peripherals and third party applications.
The clear LCD display and handy size made the Nurit 292 easy to access. Readable illustration, supporting multiple language fonts and comprehensive customer messages enhances the efficiency offered by the Nurit 292 Pin Pad.
This item is suitable for: Boutiques; Retail Shops; Convenience Stores; Department Stores; Grocery Stores; Kiosks; Supermarkets; Discount Outlets; Cinemas & Theaters; Restaurants & Coffee Shops.
---
Specifications:
User Interface
128 x 64 pixel graphical display
15-key ergonomic keypad
Multi-language support
Processor and Memory
32-bit ARM RISC microprocessor
RAM-128 KB or 512 KB
Smart Card Slot and SAM Card Sockets
EMV 2000 Level 1, ISO 7816
Supports 5V and 3V cards
Front entry Smart Card slot
Optional 2 or 4 SAM sockets
Data Interface
RS-232, cable with 4-pin RJ11 connector
Dimensions and Weight
H 39mm (1.5in) x W 81mm (3.2in) x D 170 mm (6.7in)
230g (0.5 lb)
---
Contact Us For Details: