Printpoint 1000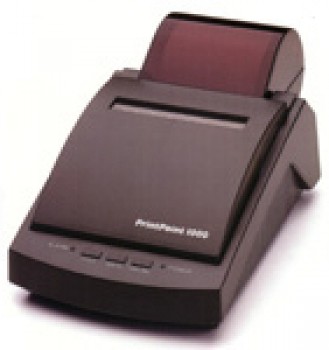 This is LinkPoints stand-alone printer. It characterizes superior results in dot-matrix printing.
---
The PrintPoint 1000 is an innovative freestanding printer. It has a speed rate of 2.8 lines per second. The receipts generated from the dot-matrix printer are easy to read with carbonless prints.
Being a stand-alone device, the PrintPoint 1000 is compatible to almost all POS systems. It has buttons that is designed to function such as high-speed front feed, back feed and additional unit tests. Changing the ribbon cartridges and paper loading is virtually easy to do. This gives merchants advantage with less downtime as paper and cartridge replacement can be done without difficulty.
---
Specifications:
Easy-to-change, drop in ribbon cartridges Easy and quick printer repair High-speed printing (2.8 lines per second)
Two receipt/report copies print as quickly as one with double ply paper
Red LED alarm light flashes when terminal is out of paper Paper can be reloaded with minimum "down-time"
Green LED light flashes with printer is off-line Ability to use printer confirmed at a glance
RS-232 port for POS terminal or computer compatibility Can print data from a POS terminal or a computer with an RS-232 port connection
---
Contact Us For Details: