LinkPack 3000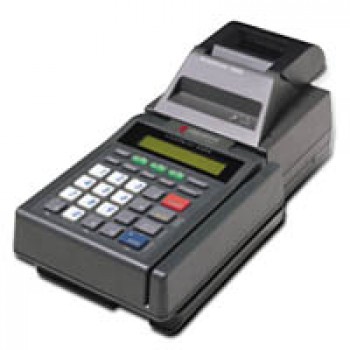 The LinkPack 3000 is a device that functions as a combined terminal and a printer. This is the ideal solution for merchants that look for a high productivity product.
---
The LinkPack 3000 is a combination of the advance operation capabilities of the LinkPoint 3000 and the fast receipt generation of the PrintPoint 3000.
This POS system is the ideal solution for merchants that need superiority in the retail industry. Its integration with a terminal and a printer meets intense demands from clients. The LinkPack 3000 is suitable to be base or wall mounted with its compact footprint. This benefits merchants by saving more counter space.
The LinkPack 3000 meets complicated transaction processes as it supports all payment methods such as credit, debit, checks, loyalty cards and many others. It has an easy-to-learn ATM-like interface. With proper labeling of function keys, operation is handled without difficulty. The LinkPack 3000 supports a wide array of languages and merchant identification. Excellent performance is completed by the excellent function of the thermal printer. It features drop-in paper-loading method that eliminates hassles from complicated paper feeding.
Includes advance security programs that protects customer transactions. The LinkPack 3000 is also compatible with numerous standard peripheral devices.
---
Specifications:
Memory
256 K battery-backed RAM (standard); up to one megabyte
RAM (optional)
Operating system: 128 K EPROM
Microprocessor: Z180 CPU
Display: Two-line, 20-character backlit LCD
Keypad: 30 alphanumeric keys
Card reader: track 1 and track 2; bidirectional
Peripheral ports:
8-pin DIN RS-232 port for printers,
6-pin DIN port for PIN pads, smart card readers or bar-code wands,
8-pin DIN RS-232 general-purpose port for check readers, etc
Printer
Thermal, fixed-head printer uses 2 1/4" wide roll paper
Speed: 20 lines per second
Buffer: 4 KB
Mechanical reliability/print-head life: 17 million lines
Copies: 1, 2 or 3
Characters per line: 24, 32 or 42
Resolution: 384 dots per line, 8 dots/mm
Interface: serial, RS-232
Baud rate: 1,200, 2,400, 4,800, 9,600, or 19,200 bps
Communications
Modem: asynchronous 300/1,200 bps standard
Bell 103/212A, V.21/V.22 internal (synchronous optional)
Telco: Standard modular jacks (2)
Physical
3.84 in. (96 mm) H X 5.72 in. (143 mm) W X 12.48 in. (312 mm)
L, 2.57 lb. (1.13 kg)
Net Shipping Weight: 8.25 lb. (4.39 kg)
Power: 120 VAC, 60 Hz, 78 W
Environmental
Temperature: 32 to 104F (0 to 40C)
Operating humidity: 10% to 85%; noncondensing
---
Contact Us For Details: