VeriFone 101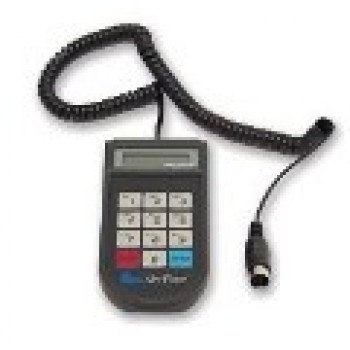 The VeriFone PIN Pad 101 gives consumer the confidence they need in payments at the point of sale.
---
The PIN Pad 101 encourages debit card usage. Consumers are secure giving the opportunity to personally swipe their cards and enter their PINs. The specific amount is clearly displayed with an additional visual and audio prompts confirming entry acceptance.
The PIN Pad 101 operates with quality standards from ANSI x9.8. It protects the master key from malicious interference and conforms to strict network securities.
The PIN Pad 101 is compatible to other PIN pad application. This includes the TRANZ, ZON and OMNI series. This PIN pad works with other manufacturers' terminals via RS-232 interface and an adaptor.
---
Specifications:
Physical:
Height 1.25 in (32 mm)
Width 2.81 in (71.5 mm)
Depth 6.12 in (156 mm)
Shipping Weight 0.4 lb (.18 kg)
Environmental:
Operating Temperature 0 to 40 C (32 to 104 F)
Operating Humidity 5% to 90%, non-condensing
Power:
Voltage 9 VDC
---
Contact Us For Details: