Nurit 8400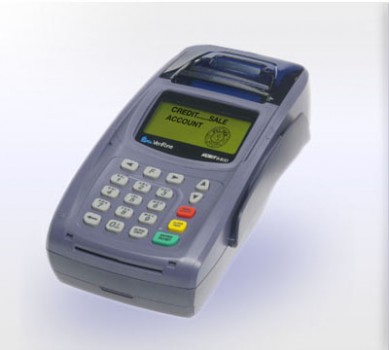 The Nurit 8400 characterizes a countertop system for reliability over time. A device that is flexible and robust that offers unmatched adaptability as retailers business needs change. Perfectly designed for small to medium sized merchants that rely on a firm and dependable performer, Nurit 8400 is the choice. In addition, it supports numerous options and configuration to support diverse payment methods. This includes debit, credit, EMV and many value-added applications.
---
For communication options, the Nurit 8040 is capable of handling different connectivity like 14.4 kbps or 56 kbps dial, LAN via Ethernet or RS-485, and GPRS wireless. An extra USB host/client and RS-232 ports are included to make the system more flexible.
Retailers will have options in determining the size of memory they need for value-added applications. Available storage sizes are 3MB, 6MB even up to 12 MB. Inclusion of SAM, SD/MMC and back up battery can easily be upgraded. This will ensure enough memory space as well as enhanced security.
To fully experience flexibility, the Nurit 8040 is compatible to all Nurit devices. Transfer and data communication are then easily being deployed. The device is PCI PED approved for debit and other PIN-based transactions. For other security measures, the Nurit 8040 meets security standards like EMV Level 1 and Level 2 Type Approval. It includes an internal PIN pad with Triple DES encryption. Along with the security measures, a bi-directional and triple-track magnetic stripe card reader is included to maximize dependability. A large backlit display helps readability and supports multi language font. Nurit 8040 also contains an easy-load thermal printer for faster receipt output.
---
Specifications:
Processor
Fast 80 MHz, high-power 32-bit
RISC microprocessor
Memory
6MB (4MB Flash, 2MB SRAM); optional
3MB (2MB Flash, 1MB SRAM) or 12MB
(8MB Flash, 4MB SRAM); optional
SD/MMC card
Display
128 x 64 pixel backlit graphical LCD
display; multi-language font support
Keypad
20-key ergonomic keypad;
secure internal PIN pad with
triple DES encryption
Magnetic Card Reader
Triple-track, vertical swipe,
bi-directional; ISO 7811;
high and low coercivity
Smart Card Reader (optional)
ISO 7816; 5V, 3V and 1.8V cards; T=0,
T=1, asynchronous, synchronous; EMV
2000 Level 1 approved
SAM Sockets (optional)
2 or 4 SAM sockets
Communications Options
14.4 kbps modem (V.21/V.22bis/
V.23/V.23bis), up to 56 kbps
(V.34/V.92); HDLC, TCP/IP;
10BaseT Ethernet; GPRS
Port Combinations
Standard modem/tel/pinpad/2xRS232
or modem/tel/pinpad/1xRS232/
Ethernet; additional multiple port
combinations are optional, including
USB-device and USB-host
Printer
Ultra high-speed, thermal graphical
printer with easy-load paper
mechanism; 18 lines/second; 8 dots/
mm; 57 mm (2.35 in) wide paper
Dimensions
H 80.7 mm (3.2 in) x W 110 mm (4.3 in)
x D 232.5 mm (9.2 in)
Environmental
Operating temperature: 0 to 50 C
(32 to 122 F); Storage: -20 to 60 C
(-4 to 140 F); Humidity: 5% to 95% non-condensing
Power
90-264VAC switching power adapter;
DC output 9VDC / 4A. Optional 2200
---
Contact Us For Details: