MagTek Mini MICR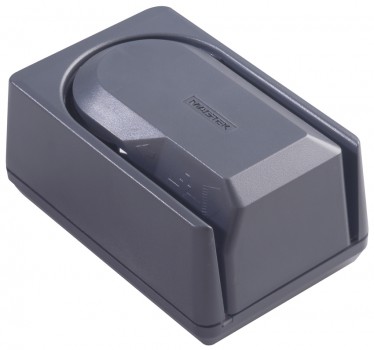 The MagTek Mini MICR is an affordable yet reliable check reader. With a compact design, it offers precision and dependability in handling checks.
---
The MagTek Mini MICR works by automatically converting the check as it pass through the device in a single turn. By switching information from paper form to electronic data, errors are considerably minimized.
The Mini MICR offers flexibility as it changes the format of the MICR data to be compatible to the application input constraints. The Mini MICR supports a wide range of interface choices for different connectivity types. It can adapt to POS terminals, PCs, cash registers and many other POS devices. An optional three-track Magnetic Stripe Reader (MSR) is also available.
The MagTek Mini MICR is easy to use. The check is simply dropped and pushed. No complex position or arrangement is needed in feeding the check.
The use of the Mini MICR is globally known. It supports E13B and CMC7 MICR fonts for worldwide support.
---
Specifications:
Reference Standard
ANSI X9.27
Interface Options
USB
RS-232
Keyboard Wedge PS/2
RS-485
(additional interfaces available)
Power Input
12 VAC, 1 Amp
Document Speed
17 inches per second
MICR Fonts Supported
E13-B
CMC-7
MTBF
Electronics: 125,000 hours
Check read head: 1,000,000 passes
MSR read head: 1,000,000 passes
Dimensions
Length: 6 in ( mm)
Width: 4 in ( mm)
Height: 4.25 in ( mm)
Weight
3 lbs (1,134 kg)
(MSR and adapter included)
Color
White
Gray
Temperature
Operating: 32F to 122F (0C to 50C)
Storage: -22F to 158F (-30C to 70C)
Humidity
Operating: 10% to 90% non condensing
Storage: up to 100% non condensing
---
Contact Us For Details: