Ingenico CMR 430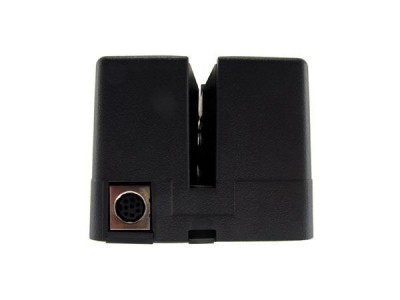 The CMR 430 is designed to offer optimum performance in check reading. It has a simple design but a rich-feature device.
---
CMR 430 is a compact check reader from IVI Checkmate. It is streamlined for excellent performance and security. With its simple operation and small footprint, the CMR 430 is among the most flexible yet cost-effective check reader.
The Magnetic Ink Card Reader (MICR) technology to which the CMR 430 runs with is designed to transmit data automatically after reading the check. Any crumpled checks can be read be the CMR 430.
The CMR 430 is compatible and easily connected to PCs, POS terminals, wedge and any terminal payment devices. It also holds the highest read accuracy for check readers. Features like Hand-Back/Hold-Away secures that any exception checks runs under the supervision of an authorize operator. The CMR 430 is created to boost fraud protection with advance validation and reading analysis.
---
Specifications:
MICR Fonts
E13B, CMC& and CMC0
Magstripe
430 -Optional- dual or triple track,
bi-directional
Average Track Speed
18 inches per second (457.2 mm per second)
User Display
430-7 segment readout and 2 LEDs with 3 colors
431-1 LED in 2 colors
Application Software
Preloaded
Programmability
Downloadable via payment platform, configuration checks or PC
Interfaces
IBM, NCR, Fujitsu/ICL, Symbol Tech., VeriFone and most other POS, PC, wedge and terminal platforms
Protocols
430-RS232, RS485, TTL, keyboard wedge, OCIA, OCRA, MDL and others
431-RS232, TTL and Keyboard wedge
Color
430- Beige or Dark Gray
431-Dark Gray
Power
Voltage
430- 4.9V DC to 16V DC
431- 7V DC to 16V DC
Maximum, including ripple
Current
400 mA normal operations (average)
250 mA quiescent
External Power Supply
None required in most installations when at least 300 mA is available from the POS port
Physical Dimensions
Weight: 1.0 lb. (0.454 Kg)
Height: 2.5 in. (63.5 mm)
Width: 2.95 in. (74.9 mm)
Depth: 8.0 lbs. (203.2 mm)
---
Contact Us For Details: