VeriFone Tranz 380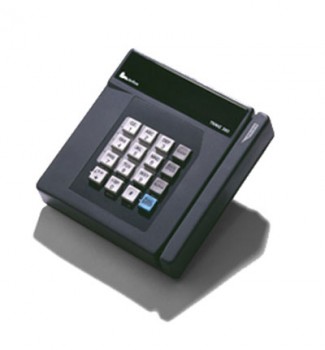 The TRANZ 380 from VeriFone is able to support multiple business application through fast and efficient processing.
---
The TRANZ 380 expanded the usual application handled by previous terminal by accepting debit (ATM) cards as payments for purchased goods or services. In addition to this the TRANZ 380 is a device to track employees' time and attendance to support accurate payroll and human resource management. This VeriFone terminal can collect information from off-line transaction and invalid card documents to work in full efficiency. By storing more transaction records, the TRANZ 380 can support long hours of work.
The previous TRANZ 330 model is supported by the TRANZ 380 with most of its applications. This includes restaurant tip reporting, health benefits verification and credit card authorization. The TRANZ 380 features VeriFone's Terminal Control Language (TLC) for easy upgrade. Another feature advantage to this terminal is the inclusion of a download system known as the ZONTALK 2000.
The TRANZ 380 supports many printers and a bar code wand. An easy to read display helps users to operate the terminal in addition to its instructional prompts.
---
Specifications:
Microprocessor: Z80 CPU
Memory:
64K EPROM and 64K battery-backed RAM
128K battery-backed RAM available as an option
Display:
16-character (alphanumeric) vacuum fluorescent display,
plus floating decimal point and comma
Card Reader:
Track 1/track 2 magnetic card reader
Track 2/track 3 card reader available as an option
Peripheral Ports:
RS-232 serial port for a slip or roll printer
Communications port for a PIN pad or bar code wand
Communications
Modem:
Bell 103/212A (300/1200 bps) asynchronous dial modem
CCITT V.21/V.22 (300/1200bps) international configurations
Physical
Height: 1.5 in (38.1 mm)
Width: 5.6 in (143.1 mm)
Depth: 6.0 in (152.4 mm)
Shipping Weight: 2.2 lbs (1.0 kg)
Environmental
Operating Temperature: 0 to 40 C (32 to 104 F)
Operating Humidity: 20% to 90%, non-condensing
Power
Voltage:
120 VAC, 60 Hz
Multiple international power packs available (220/240 VAC, 50/60 Hz)
---
Contact Us For Details: