Ingenico eN-Check 3000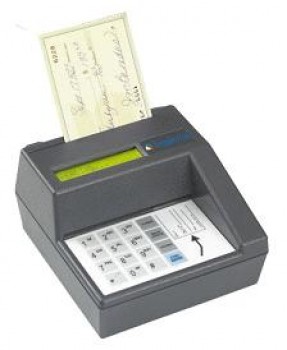 The en-Check 3000 is an easy-to-use dial check reader that cuts bad check losses. These users friendly check reader supports many applications and proven to be versatile.
---
The en-Check 3000 is developed by the world's leader in reading/imaging technology, Ingenico. It designed the en-Check 3000 to be highly intuitive with flexible features. It works with check and card reading but does it separately. This improves any maintenance problems in associating the two processes.
The en-Check 3000 can be used by easily plugging the device to a telephone jack and a power source. It can be affixed to a particular area for maximum accessibility. The en-Check 3000 can communicate to any check processing terminal because of an integrated modem.
---
Specifications:
Operator Display
1 line, 16 character backlit LCD display
Single character LED display indicator
Memory
Memory for application and transaction log
storage
MICR Reader
MICR reader supports E13B, CMC7 and is available
with auto-discrimination or single font decoding
Modem
Integrated 1200bps modem
Ports
RS232 port for printer attachment
Application Development
Programmed in the BASIC language
Additional Features
Motorized check transport
Alpha/numeric membrane keyboard
Real-time clock
Non-slip rubber feet and wall mount holes
Telephone cord included
Downloads via modem or direct connect
download via Zontalk
Dimensions & Weight
3.3" (83.8 mm) x 5.2" (132.1 mm) x 5.7"
(144.8 mm) 1.5 lbs (0.81 kg)
---
Contact Us For Details: