Nurit 252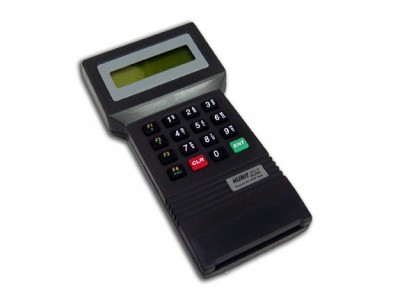 The Nurit 252 is an advanced, yet simple to use hand held Pin pad that supports point of sale transactions from debit, credit and smart card operations. It can work easily with any NURIT POS terminals or from other manufacturers.
---
The Nurit 252 works by accepting personal identification numbers (PINs) and performs encryption methods for security measures. It serves as an "electronic signature" for the completion of a retail transaction. The Nurit 252 Pin pad is approved by encryption standard from ISO. This Pin pad is capable of the Derived Unique Key Per Transaction (DUKPT) feature which further enhances data and operational security.
Customers are now paying using smart cards to protect themselves from malicious schemes. Being in the "electronic wallet" period, people are using these cards more and more because of assured security issues. The Nurit 252 Pin pad supports a wide range of smart card application including electronic purse, frequent shopper retailing, and other personal services.
Users can operate the Nurit 252 pin pad without difficulty as it provides simple keypad and guides. The LCD displays bright alphanumeric that one can effortlessly understand.
---
Specifications:
Smart card acceptance interface
Conforms to ISO 7816-1,2,3
Security
Software controlled DES and DUKPT key management __ EEPROM chip key storage
Hardware
Display: 2-line/16 characters per line alphanumeric LCD
Keypad: 16 keys; reliable, ergonomically designed
Memory: 8 KByte RAM; 64 KByte ROM and EEPROM for multiple key storage
Host interface
Connector: 4-pin RJ-11C for power and data communication
Power: 6 to 14 volts DC at less than 30 mA
Data interface: Compatible with V.24/RS-232 signal levels; Asynchronous serial (7/8 data bits, even/no parity), 1200 bps default, 300 to 19,200 bps selectable.
Physical
Size: 2.4 x 7.15 x 17.38 cm (H x W x L)
Weight: 190 g
---
Contact Us For Details: