Ingenico i7910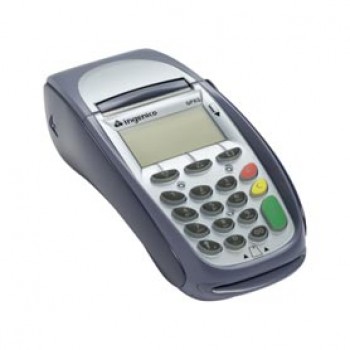 The Ingenico i7910 is a GPRS wireless terminal perfect for indoor and outdoor settings.
---
The Ingenico i7910 used a wireless technology to process transaction regardless of the environment type. It is compactly design for comfortable travel. This proves beneficial to mobile merchants in their day-today work.
The Ingenico i7910 features an intuitive display and user-friendly design. It features a long magnetic strip reader to ensure first swipe read success. The Lithium Ion battery makes it flexible to work even in longer hours. Its smart prompts and messages alert the merchant of its real-time status. A quiet thermal printer is also available.
With its feature to serve even in mobility, customer is insured of a secure payment transaction. Running in the i7910 is Ingenico's High Security Core and UNICAPT that offers different levels of security.
---
Specifications:
Memory: 1 to 2 MB SRAM. Up to 8 MB Flash
Processor: ARM 32 bits
SAMs: Up to 2 SIMs + 1GSM SAM
One full ISO format card and MMC*
Security
Integrated security
Ingenico's High Security Core
PCI PED on–line/off–line
Communication module
GSM/GPRS 900/1800 MHz or 850/1900 MHz
Battery: Lilon for up to 200 transactions
Printer:
Thermal, easy loading, 12 lines/second
Paper end detection, full graphics printing
Keypad: Backlit, 18 keys including 3 function keys
Display: Graphic, 128 x 64 pixels. Backlit
Communication
Via LinkBox
(Synchronous and asynchronous modem v34)
Magnetic Card Reader: ISO 1/2/3 (option JIS)*
Smart Card Reader
EMV level 1 compliant. ISO 7816 1-2-3.
Async/Sync. T=0 & T=1
Connectivity: Via ComBox (2* RS 232)
Lens
Customizable with logo*
Privacy shroud add-on*
Environmental
Operating Temp.: +5C to +40C (41F to 104F)
Storage Temp.: -20C to +70C (-2F to 158F)
Dimensions: 20.9 x 9.6 x 6 cm (8.2″ x 3.77″ x 2.36″ in.)
Weight: 600 g (1.32 lb.)
---
Contact Us For Details: