LinkPoint 2000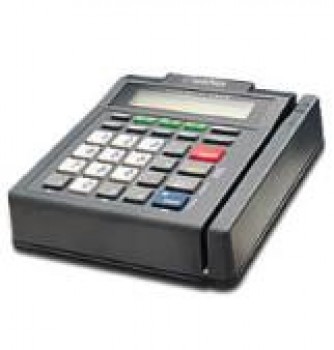 The LinkPoint 2000 offers simple transaction operation with soft programmable functions.
---
The LinkPoint 2000 sets an easy solution to POS systems. It features screen addressable keys and the 2-line 20-character backlit display which enhances reading capabilities. In addition, it provides a scrolling feature that enable users to read more than the 20-character limit. The keys of the LinkPoint 2000 can be programmed to do a specific business-related function. The type of application depends on what is downloaded into the terminal.
This LinkPoint terminal has additional serial ports that can be connected to a PIN pad, roll printers, slip printers, bar code wands and other peripheral devices.
---
Specifications:
Microprocessor
Z180 CPU operating at 12.288 MHz
Memory 128k EPROM and 128k battery-backed RAM
Display: 2 line 20 character
LCD: back-lit display
Keypad: 30-key alphanumeric keypad
Audio feedback
tone (short tone for legal key entry, longer
tone for illegal key entry)
Card Reader
ABA Track 1 and ABA Track 2 magnetic stripe cardreader
Modem Internal modem with modular jack. Model 212A Standard
Bell 212A high-speed dial-up modem, 300 and 1200 baud
Communications Internal
Bell 100/212A
300/1200 bps on dial operation
V. 21
V.22
Peripheral Ports
2x RS-232 serial ports for PIN pad, roll printers, slip
printers, bar code wands, etc.
Power Connector 3-pin male-DIN power connector
Telco Connector 6-position modular jack
Operating Environment
0 to 40 C, 32 to 104 F
Humidity: 0% to 90% relative humidity; no condensation
Power Requirements Voltage: 120 volts AC, 60 HZ
Power: 10W
Dimensions
Height: 1.5 in. (38.1 mm)
Width: 5.6 in. (143.1 mm)
Depth: 6.5 in. (165.4 mm)
Weight Shipping Weight: 2.5 lb. (1.13kg)
---
Contact Us For Details: