VeriFone Tranz 380×2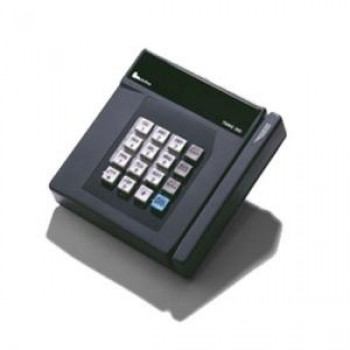 Development to deployment of a two memory segment independent of any POS transactions, this makes the TRANZ 380 x2 an innovative machine that gives not only faster transaction but also flexibility.
---
The VeriFone TRANZ 380 x2 is designed to accomplish the work of two terminals in one device. This is possible because of independent memory segment application where two different transactions can be simultaneously be worked on. This is illustrated by having a user runs a credit card authorization and another human resource related transaction on the other. It also comes in two memory size setting, one in 128 Kb and 256 Kb in another.  By having enough space, merchants can end the whole shift before sending and processing the data from the terminal.
The TRANZ 380 x2 expanded the usual application handles by previous terminal by accepting debit (ATM) cards as payments for purchased goods or services. It is compatible to other previous models' applications. This VeriFone terminal can collect information from off-line transaction and invalid card documents to work in full efficiency. Switching transaction is hassle-free as the TRANZ 380 x2 collects data from track 1 and 2 of a magnetic card in one single swipe.
The TRANZ 380 x2 features VeriFone's Terminal Control Language (TLC) for easy upgrade. Another feature advantage to this terminal is the inclusion of a download system known as the ZONTALK 2000.
The TRANZ 380 x2 supports many printers and a bar code wand. An easy to read display helps users to operate the terminal in addition to its instructional prompts.
---
Specifications:
Dimensions:
Length: 6.0 in (152.4 mm)
Width: 5.6 in (142.2 mm)
Depth: 1.5 in (38.1 mm)
Weight: 2.2 lbs (1.0 kg)
Microprocessor:
Z180 CPU
Memory:
64K EPROM and 64K battery-backed RAM 128K battery-backed RAM
Display:
16-character (alphanumeric) vacuum fluorescent display, including decimal point and comma
Magnetic Card Reader:
Track 1/track 2 magnetic card reader. Track 2/track 3 card reader available as an option
Peripheral Ports:
RS-232 serial port for a slip, roll or sprocket printer
Voltage:
Voltage Configurations 120VAC, 60 Hz
---
Contact Us For Details: