Printpoint 3000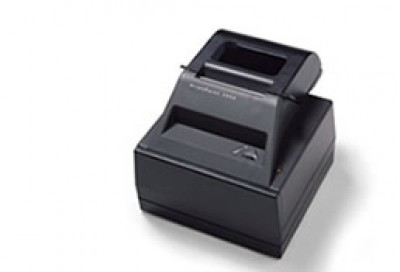 A printer that defines what fast production means.
---
The PrintPoint 3000 is an advance printer. This printer offers merchant the efficiency, dependability and convenience they need as the world market demands more and more. The PrintPoint 3000 works at a print speed of 20 lines per second. It is among the fastest thermal printer, which generates receipts at a quick and quiet mode.
One of the main advantages of this thermal printer is the convenient paper-loading system.The PrintPoint 3000 features a patented drop-in-paper-loading method. This allows merchants to simply remove the cover, drop the paper and print instantly. This innovative method eliminates the hassle of paper feeding. The simple, compact yet convenient footprint of the PrintPoint 3000 saves significant counter space. Compatibility is an easy matter that the PrintPoint 3000 can handle as it can connect to a wide variety of terminal. This gives an edge to merchants as the competition is inevitable.
---
Specifications:
High performance at an affordable price:
Advantage – Better merchant profit margins and sales opportunities; superior reliability
High-speed printing (20 lines per second):
Advantage – Faster transaction time
Thermal printer technology:
Advantage – Prints crisp, legible receipts and reports quickly, reliably and quietly
Simple drop-in paper-loading system:
Advantage – Easy-to-load paper; virtually eliminates paper jams
Small footprint and wall-mounting capability; modular design compatible with several point-of-sale (POS) terminals:
Advantage – Eliminates counterspace clutter
Configuration button accesses easy-to-follow printer-settings menu:
Advantage – Simplifies printer configuration
Steady green LED indicates device is ready to print; flashing green LED warns user of a printer problem:
Advantage – Straightforward way of troubleshooting issues
Thirteen international character sets:
Advantage – Prints receipts in different languages
---
Contact Us For Details: