Verifone PrintPak 350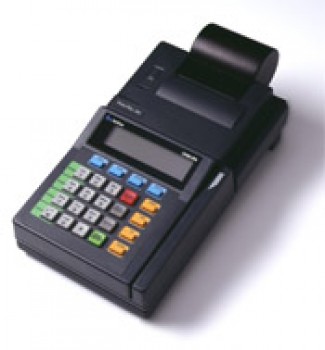 The PrintPak 350 is the new printer module that sets the industry standard for performance in receipt generation.
---
The VeriFone PrintPak 350 offers fast receipt and report generation for the industry's unforgiving demands. Merchants want more than just the perfect payment options but also complete audit documentary. Having the PrintPak 350, any merchant can create a centralized processing system but still maintain the option of separate devices.
The PrintPak 350 is a printer module that contains a quiet thermal mechanism that generates ultra-crisp receipts in just seconds. The printer is compatible to VeriFone's terminal. It will work with TRANZ 300 series, OMNI and the XON Jr XL. Regardless of VeriFone's terminal models, they will perfectly fit the PrintPak 350.
The PrintPak 350 can emulate the Printer 250 and 900 applications extending its capabilities.
---
Specifications:
Hardware
Height 4.3 in (108.4 mm)
Width 5.7 in (143.9 mm)
Depth 12.2 in (310.1 mm)
Shipping Weight 4.7 lb (2.2 kg)
Operating Temperature 32 to 104 F (0 to 40 C)
Printing
Technology Thermal, fixed printhead
Speed 12.5 lines per second in text mode
Buffer 64 bytes
Copies Switch selectable, 1, 2 or 3
Printhead Life Expectancy/ 4 million lines
Mechanical Reliability (MCBF)
Standard Characters
10 international character sets
Graphic printing capability
Paper
Size 2.2 in (57 mm) wide standard roll, single ply
Format
42-column, portrait—for PRINTER 250 emulation
32-column, portrait—for PRINTPAK 300 emulation
24-column, portrait—for PRINTPAK 300 emulation
Interface
Serial RS-232C compatible
Baud Rate Switch selectable; 1200, 2400, 4800 and 9600 baud
Power
Voltage 120 VAC, 47-63 Hz (10%) or 230 VAC, 50 Hz
Connecting Terminals
Models
ZON Jr XL
TRANZ 300 series
OMNI 300 series
---
Contact Us For Details: