VeriFone P900 Printer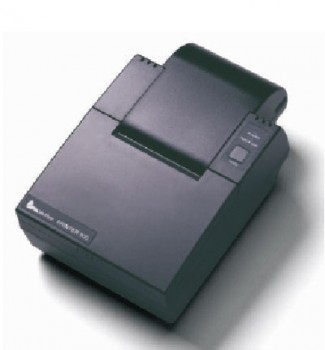 The PRINTER 900 is VeriFone top choice in printing performance.
---
The P900 is a compact printer that is reliable and completely compatible to VeriFone-developed text applications. This device can print receipts quickly thus reducing processing time in the POS. The raw print is 3.7 lines per second. It also includes another motor that handles paper advance and a print head that runs bi directionally. The P900 actually exceeds the industry standard in print processing by two times.
The VeriFone P900 is a reliable printer as it has a print head life of 100 million characters. And a high rate in the overall mechanism which ensures more years of work. This device can easily connect to all VeriFone terminals.
The PRINTER 900 is easy to maintain and operate as it has an integrated paper roll arms that keeps the paper in place. A simple automatic paper feeding system eliminates troublesome paper replacement.
---
Specifications:
Physical
Height: 3.51 in (94.5 mm)
Width: 6.08 in (156.0 mm)
Depth: 9.2 in (238.0 mm)
Shipping Weight: 5.75 lbs (2.60 kg)
Environmental
Operating Temperature: 0 to 40C (32 to 104 F)
Operating Humidity: 51 to 90, non-condensing
Printing
Method: 8-pin serial impact
Speed: 3.7 lines per second
Characters 11 sets: US, UK, French, German, Danish I, Danish II, Swedish, Italian, Spanish, Norwegian
Graphics printing capability
Buffer: 3 line
Print Head Life Expectancy: 100 million characters
Mechanism Reliability: 2.5 million lines MCBF (Mean Cycles Between Failures)
Ribbon
Type: Cartridge
Color: Dual Color (red/black) and single color
Life Expectancy: 2.0 million characters
Paper
Size: 3.0 in (76.mm) wide standard roll
Format: 42-column, portrait
Interface
Serial RS-232C compatible
Baud Rate Switch selectable; 1200, 2400, 4800 and 9600 baud
Power
Voltage: 120 VAC (90-137)), 60 Hz (47-63)
or 220 VAC (180-274), 50 Hz (47-63)
---
Contact Us For Details: