VeriFone 2000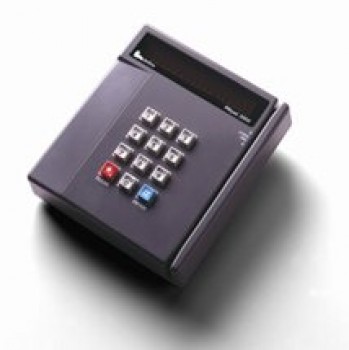 The PINpad 2000 from VeriFone offers flexibility as customers pay using debit cards. It supports Master/Session and DUKPT key management methods.
---
The VeriFone PINpad 2000 uses systematic data programming where a user does not have to buy new hardware to cope with their key management requirement modifications. To answer this problem, yet offering protection is the use of a globally recognized method which is the Master/Session. It uses a master key and working sessions. Another key management used by the PINpad 2000 is the DUKPT, where working keys are automatically generated hence, synchronization across processing is applied.
This PIN pad is compatible to VeriFone PINpad 101 and 102 applications. In addition the PINpad 2000 uses a technique that protects data from possible fraudulent interference. This method is called MAC (Message Authentication Code).
Consumers are in full confidence in using this PINpad as they get to slide their own cards. The specific amount is clearly displayed with an additional visual and audio prompts confirming entry acceptance.
---
Specifications:
Hardware:
Display 16-character, vacuum fluorescent display
Card Reader ABA Track 2 magnetic stripe (Track 1 available as an option)
Keypad 12-key telco keypad
Communications:
Supports selectable data rates of 1200–9600 baud
Physical:
Height 1.5 in (38.1 mm)
Width 5.5 in (139.6 mm)
Depth 6.0 in (153.4 mm)
Shipping Weight 2.2 lb (1.0 kg)
Environmental:
Operating Temperature 0 to 40 C (32 to 104 F)
Operating Humidity 15% to 90%, non-condensing
Power:
Voltage 9 VDC
---
Contact Us For Details: