LinkPoint BankPoint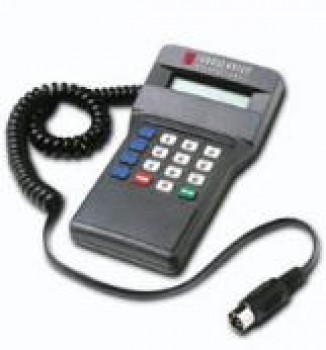 The BankPoint is a simple, easy-to-use PIN pad that executes the necessary security measures not just for customers but to merchants as well.
---
The BankPoint is an ideal verification device to be added to business documents. It is a reliable PIN pad that meets VISA PED certification. A small, compact design suitably fits the BankPoint to the user's palm. This provides privacy as customers enter confidential information. The neat and wide spaced keys minimize input errors. Processing is made with ease and in a speedy manner. This is possible as the clear two-line display shows transaction data even with a quick look.
BankPoint provides flexibility as it is compatible to most standard POS terminals. As a security device, it supports main encryption key management methods that protect merchants' and customers' vital transactions.
---
Specifications:
Display:
Two-line, 16-character supertwist LCD
Keypad:
16 alphanumeric keys.
Memory:
32 KB RAM, 128 K RAM (optional)
Communications:
300/1,200/9,600 bps
Asynchronous protocol
RS-232 or TTL signal level
Physical:
1.55 in. (38 mm) H X 3.6 in. (88 mm) W X 6.5 in. (159 mm) L
1.25 lb. (0.54 kg)
Net weight (terminal only): 8.8 oz. (0.25 kg)
Power:
5 volts at 60 mA (TTL)
12 volts at 60 mA (RS-232)
Environmental:
Operating temperature: 41 to 104 F (5 to 40C)
Operating humidity: 10% to 95%, non-condensing
Security:
Adheres to the following standards:
ANSI x 9.8 PIN encryption standard
ANSI x 3.92 data encryption standard (DES)
ANSI x 9.9 fi nancial institution message authentication
Classified physically secure device for Canadian INTERAC debit
program.
Warranty: Standard 12-month warranty
---
Contact Us For Details: