Ingenico 2600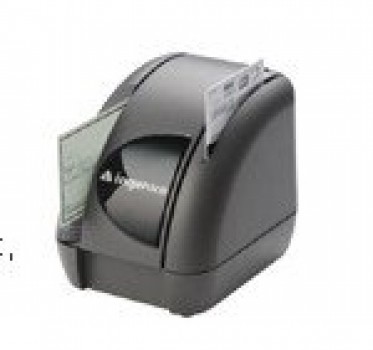 The Ingenico 2600 is a combined check reader and imager. This reader/imager developed new industry standard by optimizing excellent connectivity.
---
The Ingenico 2600 is an economically priced check reader/imager from Ingenico. The imager is well-protected by a layer to ensure longer operation life. The imager utilizes a gray scale imaging to make sure that details from the original document be mirrored with the highest quality and clarity. The Ingenico 2600 comes with an optional magnetic stripe reader beneficially to businesses that require driver's license and credit card swipe.
The 2600 settles merchants' confidence in any future check disputes and returns. The Ingenico 2600 guarantees that the checks had been properly captured and stored. There are upgrades that can come with the Ingenico 2600. An optional fixed function ink jet printer can be added. Yet, this printing system allows limited characters. This eliminates the need to manually stamp any documents.
---
Specifications:
Processor
32-bit 25 MHz processor
Memory
512 Kb Flash Memory for application and
compressed image storage
– Optional Flash memory increments of 1MB,
2 MB, and 4 MB available
2 MB DRAM for image compression
– Optional DRAM memory upgrade to 4 MB available
Communication Ports and Options
RS232 port
RS485 port for IBM Tailgate (Feature C emulation)
Optional USB connection
Optional Ethernet 10Base-T NIC (single port) or
Micro-Hub (dual port) connectivity
Optional 33.6 Kbps modem
E13B and CMC7 auto-sense
Images
Images scanned as 200 dpi, 256 Grey Scales
Standard output is black & white TIFF format
with Group 4 compression
Average personal check image is 10 kb
Magnetic Stripe Reader
Bi-directional reader
Option Track 1 & 2
Track 1,2, & 3
Void Printer Option
Fixed Printer for printing "ACH Processed",
"Electronically Processed" or other limited text
messages on the face of the check
(2) available font sizes
Red ink cartridge deployed with printer option
Ability to change printed character message
User Display
3-color (amber, red, & green) LED status
indicator
Power
1.5 amps @ 12VDC
Power supply may not be required when a
minimum of 1.5 amps is available from POS port
Dimensions & Weight
5.2″ (132 mm) x 6.5″ (165 mm) x 5.2″
(132 mm) 2.06 lbs (938 gr)
---
Contact Us For Details: