Ingenico ISC Touch 250® Multi-lane Terminal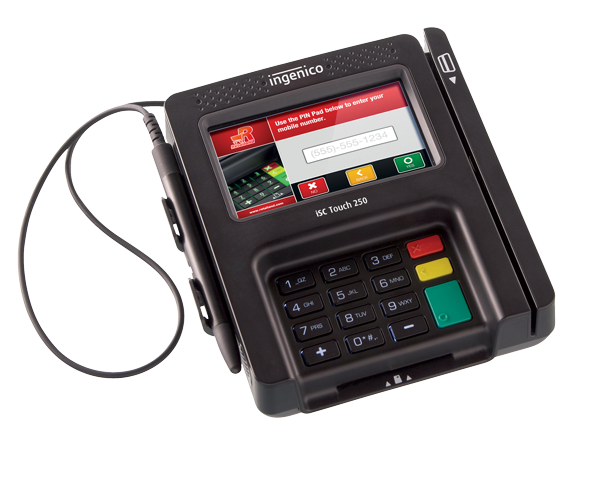 A compact payment powerhouse, making a large impact at the point of sale
---
Highest Security
The iSC Touch 250 meets the industry's highest and newest hardware and software security requirements and is PCI PTS 3.x & 4.x certified. It complies with SRED and Open protocol modules, and supports all point-to-point encryption (P2PE) solutions for reduced PCI DSS scope.
All Payment Options
The iSC Touch 250 accommodates all forms of payment including EMV chip & PIN, chip & sign, magstripe, signature capture, and NFC/contactless. It also supports new options such as NFC loyalty, couponing, wallets and QR codes.
Designed for Retailers
Designed for use in demanding multi-lane environments, the iSC Touch 250 features a glass display that is highly resistant to impact and scratches, with a lifespan of 1,000,000 signatures. Its dual-head magstripe reader reduces read errors, while its smartcard reader withstands 500,000 card insertions. Single-cable multi-point mono connector ensures easy integration & terminal replacement.
Fast Checkout
The optimized glass display on the iSC Touch 250 reduces reflectivity and assures outstanding readability even in poor lighting. On the iSC Touch 250, the keypad is large, backlit and ADA-compliant. The fast processor guarantees instant, accurate transactions.
Electronic Signature
The iSC Touch 250 provides high quality, durable signature capture for electronic payments, receipt storage, and business applications, such as contracts, warranty programs, and enrollments. Authentication with biometric signature is available, including speed and screen pressure for better recognition.
Real Multimedia
The powerful hardware video decoder plays multimedia content from the standard ultra-compressed H264 codec using a speaker and a stereo-out headset. The iSC Touch 250 is equipped to manage image libraries, touchscreen and multimedia.
Processors:
Main Processor: RISC 32 bit ARM9 processor, 450
MIPS. Integrated Crypto Processor: RISC 32 bit ARM7, 50 MIPS.
Operating System (OS): Telium 2 with HTML GUI.
Display:
Graphical active color glare-resistant TFT LCD 4.3"
display. Full 16 bit color WQVGA LCD graphical multimedia
with 65K colors.
Signature Capture:
Electrostatic signature capture and a
toughened glass screen.
Digitizer:
Electrostatic stylus digitizer. Attached inkless nonmechanical electronic stylus.
Memory:
Standard: 64 MB SDRAM, 128 MB Flash NAND.
Optional: Up to 2G micro SDRAM.
Keypad:
15 keys; raised symbols enhance usability for visually
impaired customers. Keys are backlit.
SAMs:
2 SAM slots.
Video:
Full video capability. All format conversion is supported
through the Software Integration Kit.
Audio:
Internal Mono Speaker. Optional internal stereo speakers
with rear audio output jack.
Communications:
Multipoint port: RS-232, Tailgate (RS-485),
USB, and Ethernet (TCP/IP). Optional µSD slot, USB Host, and
audio jack.
Dimensions:
6.6" x 5.6" x 2. 0" (168 mm x 143 mm x 50 mm)
Weight:
1.2 lb (0.56 kg).
Magnetic Stripe Card Reader:
Bi-directional magnetic stripe card reader, triple track, 2 heads.
Smart Card Reader:
EMV L1 approved.
Contactless Card Reader:
Optional. Integrated contactless card reader.
Power:
Unit can be powered from Powered USB (12V), Powered
Ethernet, SDL with RS-485 connection, and standalone power supply.
Certifications:
UL 60950; FCC Part 15 Class C, CEC, USB-IF,
PCI PTS 2.x compliant.
Security:
PCI PTS 2.x compliant; DES and Triple DES PIN
encryption; DUKPT and Master/Session key management; Code
authentication provides secure application code loading.
ANSI Standards:
INCITS 92-1981 (R2003) Data Encryption
Algorithm (DEA), X9.24 Key Management, X9.8-1 PIN Entry,
ISO 16609 Banking – Message Authentication, X9.65 Triple DEA.
---
Specifications: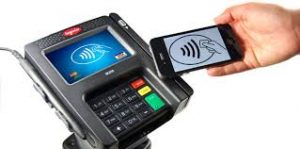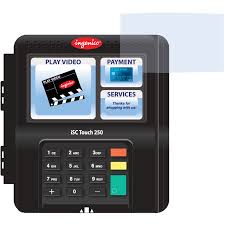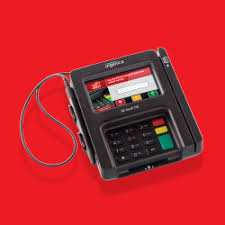 The Ingenico ISC 250 is available Factory New and Refurbished with Full Warranty.   – WE HAVE STOCK!!
Do you have an inventory of Ingenico ISC 250's or some other POS Related Inventory you want to sell? Contact us today as we buy and sell worldwide.
Min. Order 10 Units
POS Network is your choice for "International Purchases" with more than 20 Years of experience as a Global Supplier!
---
Contact Us For Details: