VeriFone Tranz 460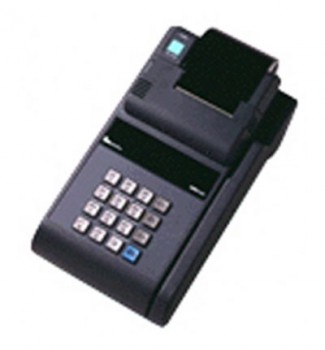 A quality terminal from VeriFone with an integrated printer makes the Tranz 460 a perfect choice for merchants saving space without risking performance.
---
The VeriFone 460 is a terminal and printer combo. An impact printer added in the terminal eliminates cables and power connections messing up the counter.
The Tranz 460 is a reliable terminal with an economical price. It is an all-in-one system that includes ports and external PIN pad and check reader. By these peripherals, demands for more transactional processing can be handled. The use of the 2400-baud modem produces speedy data transmission from the host computer.
The VeriFone Tranz 460 is available with a two-track card reader, both for credit and debit cards. This capability can pull names from one track and use the other to personalize a receipt.
The Tranz 460 features quick and easy setup. Adding new applications and upgrades can be done without difficulty. Using VeriFone's TCL, the most widely used programming language in the Transaction Automation field, upgrades are done quite easy.
---
Specifications:
Hardware:
Memory 64 Kbytes EPROM and 128 Kbytes or 256 Kbyte battery-backed RAM
(available in an optional 256 Kbyte configuration to handle
increased data storage)
Display 16-character, vacuum fluorescent display, including decimal point and comma
Card Reader Dual-track magnetic card reader
Track 1 and 2 or track 2 and 3 reader available as an option
Printer 24-column dot matrix roll printer
Peripheral Ports RS-232 serial communications port for direct connection
to a personal computer, electronic cash register or journal printer
Up to 9600 baud port for a PIN pad or a bar code wand;
also supports future connection to a smart card reader
Communications:
Modem Bell 103/212A (300/1200 baud) modem with selectable options
CCITT V.21/V.22/V.22bis (300/1200/2400baud)modem
Physical:
Height 4.57in (116 mm)
Width 5.83 in (148 mm)
Depth 11.85 in (301 mm)
Shipping Weight 3.3 lbs (1.5 kg) (Approximate)
Environmental:
Operating Temperature 0 to 40 C (32 to 104 F)
Operating Humidity 15% to 90%, non-condensing
Power:
Voltage 95 to 130 VAC, 60 HZ
200 to 254 VAC, 50 HZ
---
Contact Us For Details: